My experience in the advertising industry has allowed me to work across multiple brands, as a result–I am capable of creating art geared towards your goals! (Note: descriptions are simplified for easy reading, if you'd like to see my true job description, check out my LinkedIn!)
HEALTHCARE DIGITAL MARKETING
I am currently a Media Analyst/Strategist in the Paid Social marketing department for IPG Health working on pharmaceutical brands for clients such as Exact Sciences (Cologuard), Incyte, Durysta, Novavax and Insmed (Arikayce). Having the chance to work on an ad that aired during the Oscars was particularly exciting as our 3 day campaign delivered over 1.2M impressions!
I had an amazing opportunity to work as an Associate Media Manager for fashion retail brands such as Kate Spade and HBC at the marketing agency, 360i. I was responsible for planning, executing and monitoring ad campaigns on social media platforms. I compiled weekly insights reports and monthly brand aggregates and presented recommendations to clients based on my findings.
Häagen-Dazs Rebranding Campaign
I collaborated on a 6 person team conducting market research to identify Häagen-Dazs's key problems amongst its target audiences. We constructed strategies for improvement and presented a media campaign implementing solutions. I also acted as Creative Lead, responsible for building all advertising assets including a new slogan, billboards, magazine inserts and a motion graphics animated commercial.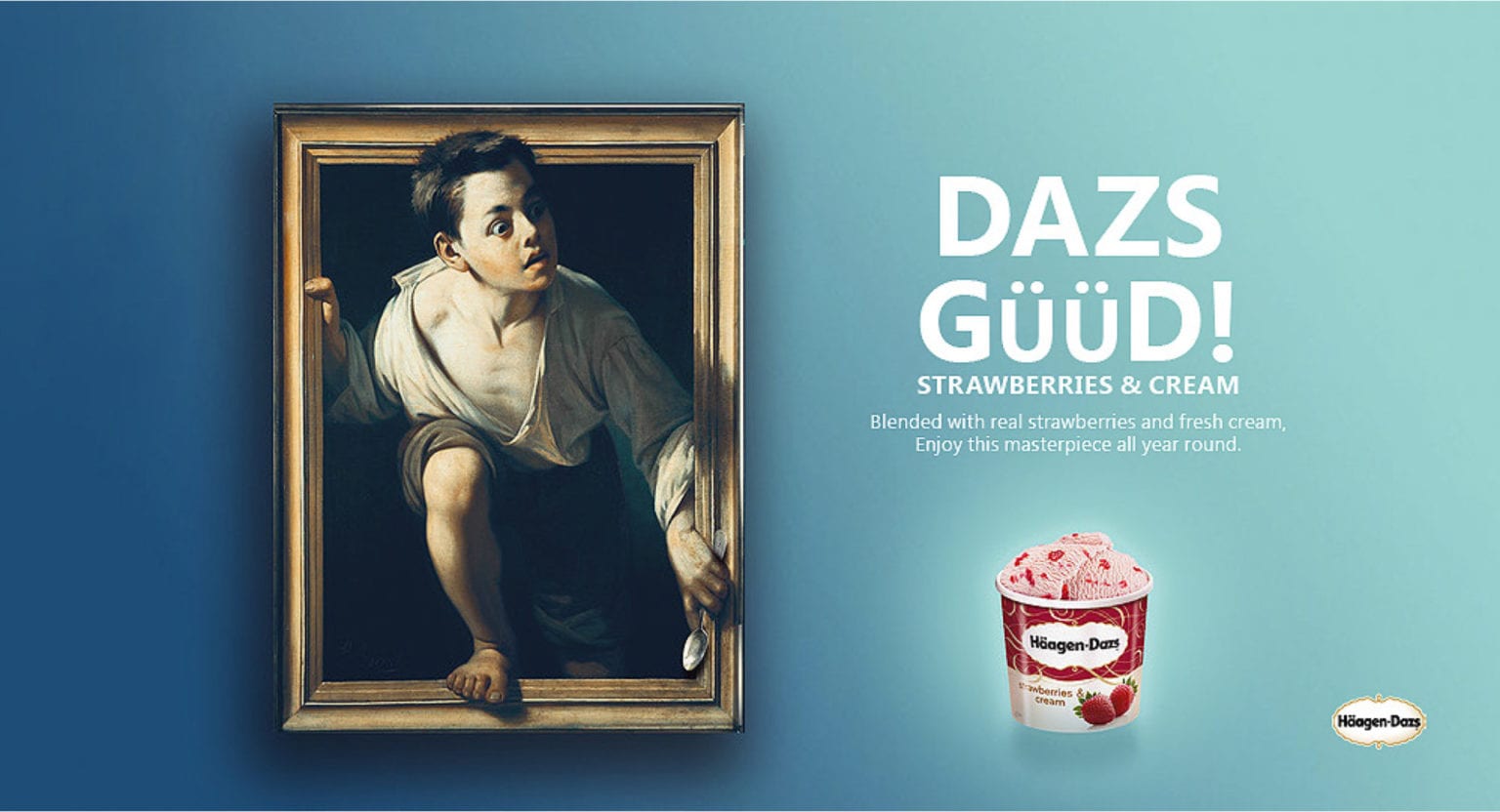 Mockup luxury magazine cover and centerfold for an interior design company featuring elegant use of typography, photo manipulation, and warm colors to tie together luxury fall decor collection.